[ad_1]

The Animal Welfare Department receives about 5,000 calls per year, its director Noel Montebello has told The Malta Independent on Sunday, while 2,000 animal patients are admitted for care and another 710 are adopted per year.
In a wide-ranging interview, Montebello said that it was disappointing for him and all the workers at the department when people made certain comments about their work. He noted that all workers did their part and often risked their lives on the job. Sometimes bad news is inevitable, but some people find it hard to accept. 
Montebello also commented on the budget allotted to each patient when they are taken to hospital, saying that if the vet recommends treatment, the go-ahead is given to proceed, regardless of the cost.
Furthermore, he confirmed that in hospital each patient is given a number and those who made the original call can call up to check on the animal.
Asked why the department could not do more against animal abuse, Montebello noted the law guarantees the animals 'Five Freedoms'. He added, however, that some people do not see a pet as part of the family. It is a change in mentality that is required, he explains, adding that most now see their pet as part of the family and "family does not sleep on the roof."
He does admit there is more a lot more that can be done in the area of legislation, as well as punishment, but things are moving forward.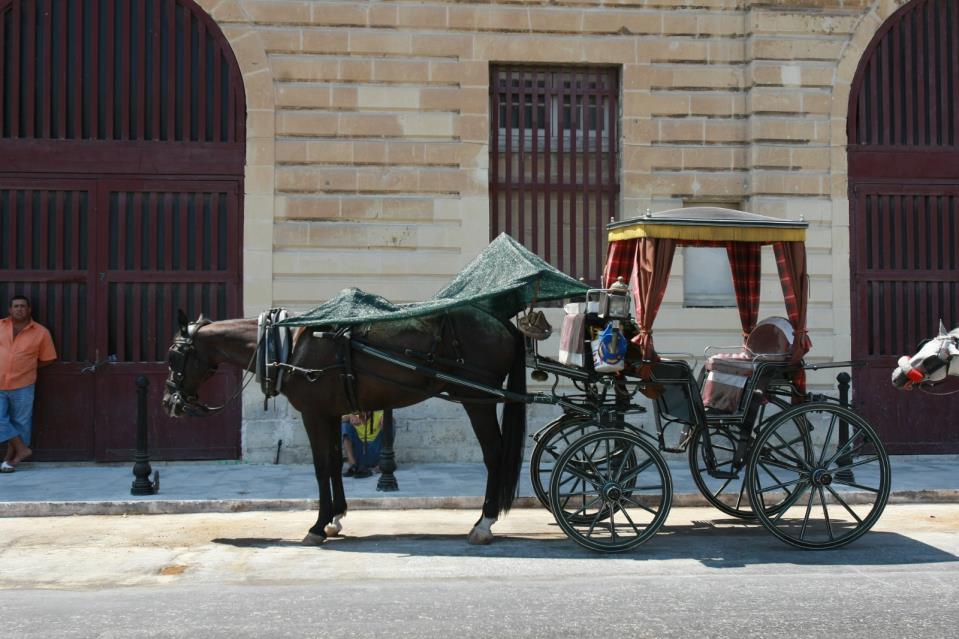 Why isn't animal welfare more transparent?
Animal welfare still does not have a Facebook page and the ones out there are private. The website is available and there is a plan to have a Facebook page but it needs to be manned properly and resources are needed. It would need to be manned 24/7 so four people need to be engaged for this. Currently, we use the Facebook page of Ambjent Malta and when we have a good story, we upload it there.
The biggest part of our work is rescuing, with 5,000 cases through calls to the 1717 hotline. We currently have two ambulances, one in the north and one in the south, to be close to any call we might receive. 
What is the procedure that follows once a call to 1717 is placed?
We pick up sick or injured animals, or those in potential danger. If there is a dog which is healthy but on the main road, he is picked up. The only times they are not picked up is when the animal is feral. This is when a dog is born and raised outside and lives in a rural area. Taking a feral dog to animal welfare is a problem because, firstly, is it like putting him in a prison, secondly to re-home him is nearly impossible because these types of dogs are not adapted to living in homes or apartments. 
With cats, it is the same. If the cat is injured, they are neutered when treated and given the necessary antibiotics. Cage rest then follows in the hospital. If the cat is feral, following recovery, they are placed in the same area they were found. 
Every animal that is picked up, whether injured or not, is taken to the hospital and a patient number is given to the animal. The hospital sends us an invoice for each patient number and we can check that what is invoiced was done.
Recovery follows and any additional treatment is provided. A separate ambulance is available for discharges and follow-ups at the hospital. 
Then the process to find the animal a home starts. A lot more people are adopting nowadays, although breeds are still bought. Every year, the number of people adopting animals is increasing. Last year, 710 animals were adopted from animal welfare, with nearly 500 of them being dogs and about 200 cats. 
Although we received 5,000 calls, not all the animals are collected since, for example, some dogs may have a microchip and are returned to their owners. We have around 2,000 patients coming here per year, a lot of them being cats. 
Cats which have been run over but are still alive are picked up but although they appear to be moving and jumping, they may have to be euthanized. A cat's adrenaline is different from other animals and although everything is done to save them, often their injuries are too severe.
If a dog is run over and found dead, we still go on site to check for a microchip and perhaps provide closure for the owner. 
What is the process in the hospital? Is everything done to save the patients? And is there a specific budget for each patient?
Today, under my control, there is no budget. Whit the last dog we found in a skip, an amputation had to be done and the bill ran into thousands of euros. For cats, we often get bills of around €1,000. Last year, we spent €300,000 on operations but this does not include surgical fees, time, or visits, as they are excluded in our contract. This money was spent only on consumables. 
This year, I have a budget of €150,000, but when the money runs out, I ask the ministry and they usually find money from somewhere else. I have always found cooperation. Last year, I had a budget of €80,000 but we ended up spending €300,000.
The process in the hospital is that they tell animal welfare the cost of the operation and if they advise it will be a success, then we give the go-ahead. We leave it in the hands of the vet. Sometimes I even put extra pressure to try and save them. 
What are the cases of enforcement you encounter?
Last week, we had a case covered by the media where we confiscated 23 dogs in Ħamrun. We then issue a criminal complaint to the police for abuse and then the police issue their charges. The animals are confiscated and, with the new law on animal welfare, they can be homed immediately without court proceedings. 
The animal welfare law is improving in the sense that I cannot confiscate 23 dogs and just leave them in the pens here because it is not fair on them. The procedures in court take time but at least now they can be adopted straight away. 
The law is a bit specific in that if a dog has what is known as the five freedoms then animal welfare cannot act even though the dog is not in ideal conditions. Do you think this is right?
This is a very legitimate question. The law guarantees Five Freedoms: (a) freedom from hunger and thirst; (b) freedom from discomfort; (c) freedom from pain, injury and disease; (d) freedom to express normal behaviour; and (e) freedom from fear and distress. 
We are seeing a difference between younger and older generations. I am very disappointed to say that I meet a lot of older people who have a dog for the sake of having a dog. They do not consider a dirty environment abuse as long as they do not hit the animal. This is not to say older people don't usually love their pets. 
We also give lessons in schools so that at least younger generations will have the right mentality. 
The regulation on keeping dogs now goes a step further to ensure proper air circulation and necessary lighting. We cannot say we have done everything but this is just the start. 
Sometimes when I give lessons in schools I ask if the animal is a pet or part of the family, and a lot already say they are part of the family. You do not leave your family on the roof to sleep. This is a reality and there is a lot that still needs to be done on this aspect. 
Animal welfare officers can enforce the law, but the law states that police are animal welfare officers too. This means that every police officer is tasked by law to act. If there is a problem, the police can also be called.
Criminal complaints have increased significantly to about 20 a year.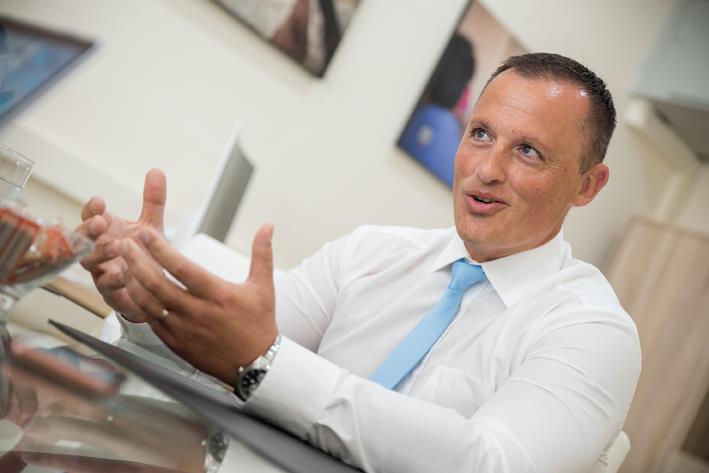 What do you think about the sentences meted out by the court? Many believe they are too lenient.
In the last case we won, the accused was given a one-year sentence, suspended for two years. I worked a lot on the case but although many people said it was a lenient punishment, the fact that at least he was given a year's imprisonment, albeit suspended, means we are slowly moving forward.
The fines are increasing too so if the minimum is given then at least it is now €2,000. We can improve on this but ultimately the court has a minimum and maximum penalty so it is at its discretion. They also take other factors into account such as if the accused has cooperated.
When the animal is put up for adoption, how do you ensure it goes to a good home?
We have introduced a new policy that an animal to be adopted has to go through an NGO. People can come see them here and take them around but then they are passed on to the NGOs. The government is paying the NGOs for every cat and dog to carry out the due diligence. 
I believe the NGOs can carry out the due diligence better than the government since we have limited resources. The fees given to the NGOs run into thousands. We have a very good relationship with the NGOs.
What is the capacity of the facilities at Għammieri?
This year we had 300 new dogs coming here but we also homed about the same amount. The cats have their compound and we plan to increase the area. The dogs have three areas and another should be ready by October. 
What is the longest time the animals stay with animal welfare?
The stay period is on average only 35 days. The adoption process is going very well although some are more difficult to home than others. There are some which were feral which we cannot home, which is why I do not agree they should be picked up. 
Luckily, the number of feral dogs has decreased substantially but there are some and we are informed about them when they attack a colony of cats. Following an investigation, we try to move them from the area but it is unfair to put them in a pen.
A common complaint is that once the animal is transferred to animal welfare, the person who makes the call is not given any information about the animal. Is this true?
No. We have a person taking care of the patients who receives a call log every morning. Every person who calls asking for an update is directed to him and he gives them the information. The update is sometimes good but can be bad too. Sometimes it is hard to accept bad news.
I vouch for the hospital but there are cases where euthanasia is recommended, and although all the information from the hospital is given, some people do not accept it.
We feel very disappointed when there are such cases. I have good workers and I have some which are a little less good but they all do their part. I have some workers who risk their lives sometimes. Just this week we had a case of puppies found in a well. They went down the well and saved them. 
Do you vouch for the people who work for you? Are they all animal lovers?
The government procedure to employ people first necessitates us to go to public officers. If you do not find a suitable candidate, you go public. All the people here were given a course and more will be done. 
Those who are not animal lovers drop out because working with animals every day is not just a job. On the whole, I have a team I am happy with although we always ask for more resources. 
Is anything being done to help with neutering stray cats?
This directorate also takes care of the policy and programme implementation. Through programme implementation, we have introduced four new funds. One is the Local Council Fund which aims to give funds to local councils who applied for animal welfare ideas including neutering. This will be a big step forward in terms of neutering, and a campaign about neutering that will also take place. This should also help the feeders with the strays in the community. 
Would you consider an animal offenders list?
We would need to assess data protection issues, but why not?
We are working on an allowance given to anyone who adopts a pet from a sanctuary. They will be given €150 but the process will have a lot of regulations. The allowance will not be given before six months and the pet has to be neutered and microchipped. A system will be in place to show the vet has confirmed the pet has been neutered and after six months a percentage of those receiving the money will be inspected. 
Would €150 make a difference to those adopting or buying a pet? And should that be the mentality behind people wanting to adopt?
This was one of the electoral promises and as a government administrator, I have to carry it out and it needs to be done properly. I believe it is a nice incentive.
[ad_2]

Source link Google news