[ad_1]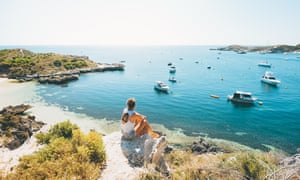 Henry Miller once famously wrote: "One's destination is never a place, but rather a new way of looking at things." That was over 60 years ago, yet still holds true today. Travel broadens the mind, opens us up to new experiences and changes how we see the world – and, in turn, ourselves. Ultimately, it allows us to explore and evolve on a deeper level, helping to shape who we are.
That's certainly the case for award-winning travel blogger Stefanie Acworth. Her passion for travel prompted her to move from the corporate marketing world to a life of freelance, allowing her the freedom to pursue what she loves – travelling the world and capturing her adventures on camera.
Four years ago, she started a "little side-project" – A Modern Wayfarer – to marry her love of travel with her creative expertise. It has since grown into a thriving travelogue with more than 40,000 Instagram followers and has changed Stefanie's life.
"I think what drives most people to travel as much as they can is due to the fact travel opens their eyes to the realities of the world around them," Stefanie says. "I personally think travel is the best way to learn things about myself I never knew, to place myself in new situations that might not even be comfortable, but gosh I grow from those experiences and I come home just that little bit different, just that little bit changed."
Indeed, studies show that travelling to other countries and engaging with other cultures has the ability to boost creativity and innovation as well as increase our sense of empathy. It teaches us to adapt to new places, people and practices.
And having travelled to 62 countries around the globe, Stefanie has her fair share of memorable moments.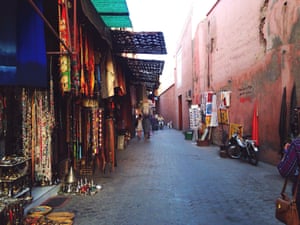 Among them: being chased by a Berber through the souks of Marrakech, spending a night in a Mexican jail ("not her fault") and eating Cazu Marzu in Sardinia, otherwise known as maggot cheese!
However, sometimes the most memorable moments are the small, everyday occurrences that anyone of us can experience almost anywhere.
"The most interesting thing is when I look back on my crazy experiences, none of them has fully 'touched' me in a way the small interactions I've had with locals do," Stefanie says. "These are the things that can't be bought on a package tour. Like being invited for a traditional dinner by a local I met on the street in Ho Chi Minh City (Vietnam). It's those little/big experiences that are the most memorable and what makes my soul sing!
"It's those random conversations, or unexpected adventures that you didn't plan and they just happened because you decided to go for a walk down the street in a new country. Being 'open' to these experiences is so important."
And that openness and curiosity is enhanced when travelling with a camera in hand – providing the inspiration and catalyst to see other places and people through the lens and capture those unique moments.
Whatever our travel experience – be it a physical or spiritual pursuit, or simply pleasurable – it leaves an imprint. For Stefanie, travel has had a positive impact on both her personal and professional life.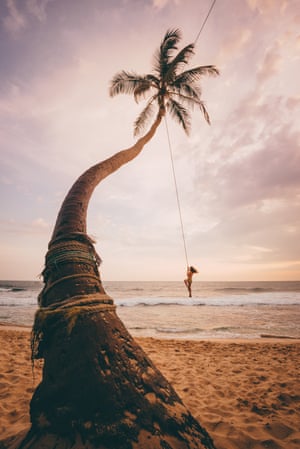 "It's made me a lot more confident and outgoing in any situation – whether I'm at home or abroad," she says. "Travelling, especially solo travel, has pushed me out of my comfort zone so many times I've lost count and from that, I feel like I can handle any situation thrown my way in daily life.
"I also find that being exposed to new ways of thinking and seeing new creations from other cultures always helps with my own creative process. Anytime I arrive at a new destination – watching the people go about their day, seeing the landscape, the smells, the sense of adventure – I'm always so inspired to get behind my laptop and start putting my first impressions down! But at the same time all I want to do is keep exploring and not sit behind my desk and write, so it's a constant internal battle – but a good one and I'm lucky to have it!"
While Stefanie blogs for a living, it's important for all of us to capture the special moments when travelling. Photos and diary entries about our journeys provide lifelong keepsakes to reflect on when we are back home and revisit time and time again, as well as to share with others.
"I'm old-school, so I believe a good picture needs to complement good writing, but in this new age of Instagram and social media and 'want-it-now-ers', a good picture is pretty much the epitome of influence! Which is great if you want to spread an important message or capture a tiny moment from your travels.
"The best way to bring people in is to make them feel something. Imagery, as well as well-written interesting stories about your travels, make people happy, sad, wowed, inspired – they feel all of the feels."
These captured moments also help feed and keep the lust for travel and new experiences alive.
"Interacting with people [from other places and countries] and seeing the things they create – architecture, art, culture etc – broadens your mind and once you've started on that journey you are always curious to find out more. That's why travel is so addictive!" Stefanie says.
"I think travel also creates a sense of global awareness. A sense that you really are just a tiny little blob in a gigantic global microcosm and that everybody is so different and we should celebrate and support those differences."
And what better way to do that than through photography.
Find out more about where your curiosity can lead.
[ad_2]

Source link Travel